17 Times R2-D2 Saves the Universe (updated for Episode 7)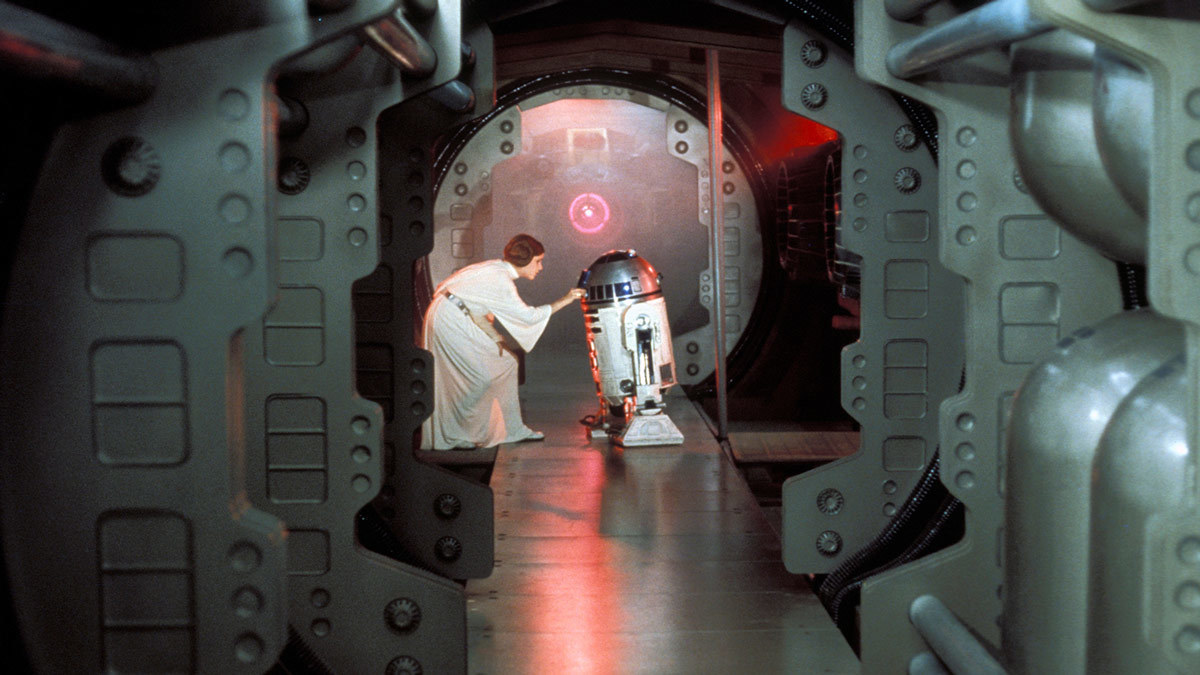 Episode I
When he fixes the shield of the royal starship of the woman whose children will save the galaxy.
When he disables Anakin's autopilot.
Episode II
When he saves Anakin and Padme from the killer assembly line lava bucket by shutting down the machines.
Episode III
When he starts the elevator to help Obi-wan and Anakin (10:17)
When he confuses Grevious' troops in the control deck (19:33)
Episode IV
When he gets the plans from Leia and records her message to Obi-Wan (5:00)
When he passes notice on the escape pod because he and C-3PO are not "life forms" (7:11)
When he stops the trash compactor
When he puts out the fire on the Millennium Falcon (1:35:35)
When he delivers the Death Star plans
When he helps Luke destroy the Death Star by helping fly the X-wing.
Episode V
When he helps Lando, Chewie, Leia open the door after the Empire changed the locks (1:48)
When he activates the hyperdrive so Luke can escape to the Rebel rendezvous (1:59)
Episode VI
When he sends Luke his lightsaber above the Sarlac pit (32:43)
When he frees Leia from her chains.
When he frees the whole crew from the Ewok net.
Episode VII
When he wakes up, and projects a holomap of the location of Luke Skywalker.